![endif]-->
Questions? We are here to help. Call Us: +91 81466 52452

Make your own workflow
It can be easily customized for your marketing teams accroding to what you choose. Use an out-of-the-box workflow, or create one to match the way your team works.
Streams for your workflow
Stream is set of your milestones. Create unlimited streams according to your different marketing strategies or services.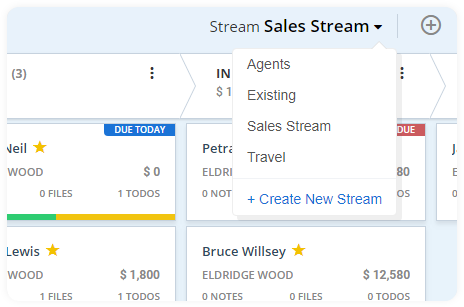 Land unlimited leads and milestones
Add your leads into different - different milestones which shows you that at what stage your lead is. You can change the name of milestones according to your requirement.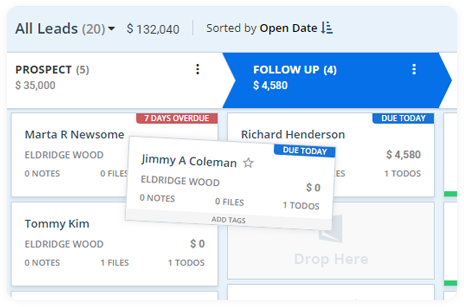 Add tags to lead
Add tags to leads that helps you to identify it e.g. If you marked the red label as a high priority then you can filter all high priority leads and these are vailable across all streams.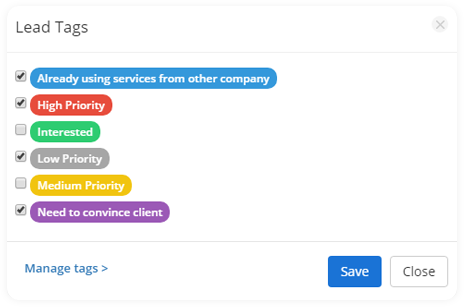 Quick filters for everything
Apply filters while working on leads, todos, contacts and even on ogranization. Various options with custom fields tofind defsired results. Filter can also be saved.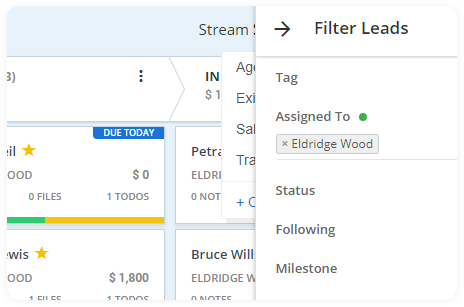 Collaborate with your team
Use smarter way to lead team and always make great collaboration with your team.
Todo Lists
Don't forget what you have to do. Add todos for your leads of different types like email, call, meeting and tasks etc.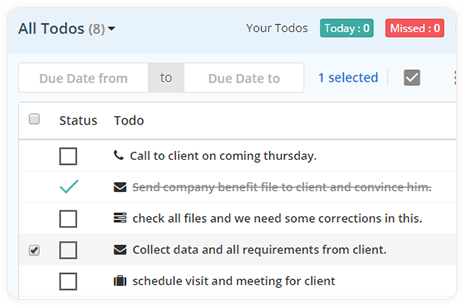 Notes for leads
Save all important information or conversations that should be with it e.g. points of meeting or any other important information to remind about for assigned user.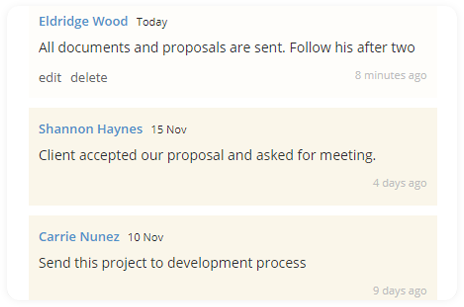 Attach files with leads
You need not to maintain important files in your drive, just attach any kind of files and forget. Downloading file is just one click away.
Get notifications
User will get notification when any lead assigned to him and can also choose to get notification for the leads by following.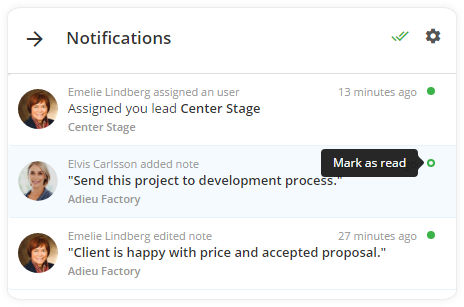 Manage payments in leads
Maintain records of payment received from specific lead or customer in account which will could be viewed from insight reports as well.
Track actions on date
Count your specific actions on date and get total in the end of the day or month. It very useful to track calls & specific action performed
Custom Fields

For Leads
Create unlimited fields to save custom data with leads.
For Contacts
Increase the fields of contact form with customized fields to save more information.
For Organizations
Extra fields for saving more about organizations.
Import and Export

Import
Quick start with bulk import leads, contacts, organization, todos from excel file. Just map your columns and that's it
Export
You also have facility to export leads, contacts, organization, todos in excel with column filtering.

Categorize your leads by products, sources and locations
Keep adding leads according to category and identify it easily.
Add products or services
Add the product or service which the client wants to purchase with quantity and discount. Multiple products for one lead can be added.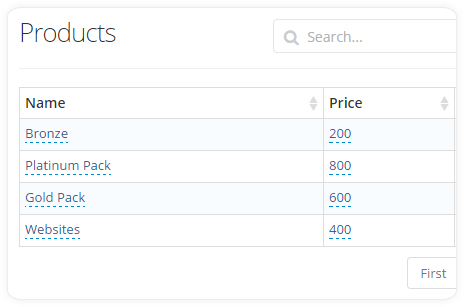 Where lead has come from? (Sources)
There are lots of ways that a lead can come e.g. online form, social sites, reference and many more. Multiple sources for one lead can be added.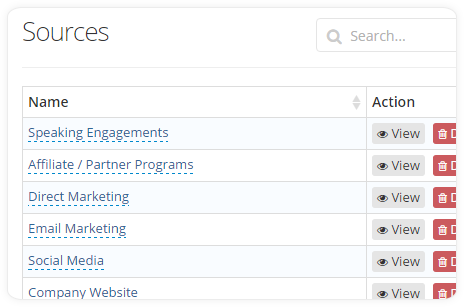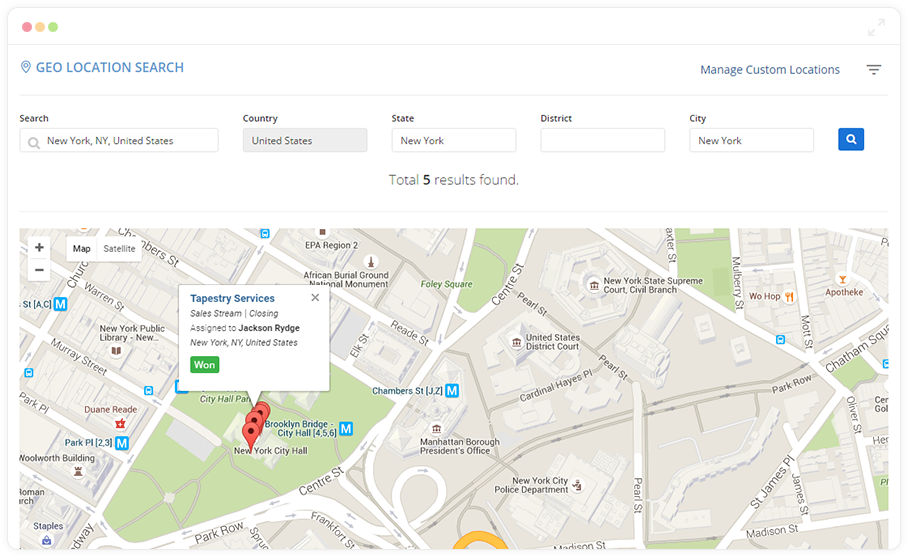 Secure and Reliable: your business is safe with us
You can fully relay on us to save your important data. It's your data and we are 100% committed to keep it secure. We use secure and encrypted connections, where informations have privacy.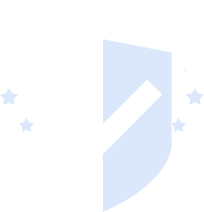 256 bit SSL security
We maintain bank grade security. Data is fully encrypted using 256 bit SSL encryption. Our data resides in high security, access controlled data centers.

Daily database backups
We regularly back up your data to ensure that it is always safe and secure. We have your last 30 days backup with us always.
Set Goals and achieve them
Admin can set the goals of the particular user. User and admin both can check the progress of the goal. Goal can defined for lead won or of lead price for different streams as well.

Effective & automated reports
Track leads and your team performance with these usefull reports
Help Portal