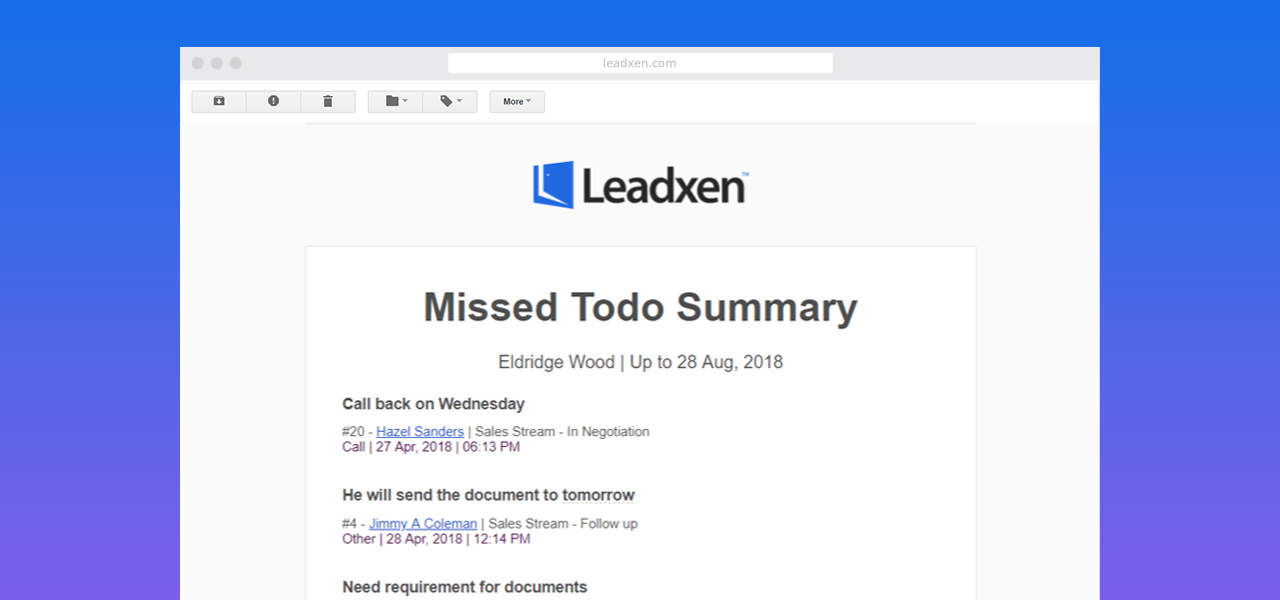 It really feels bad when we miss or forget any important follow up, obviously that gonna impact over sale or put bad impression over client or sometime have to face consequences that we always wanted to avoid. As being a Leadxen user this is very important for us to remind for every task due on time and alert for any missed todo in your account.
As you might not aware you can get any missed followup reminder email on your email right after the next day or weekly or monthly. This feature we have recently introduced which was earlier bound to with Missed Todo Summary Emails, which is now an independent feature in all user personal account.
Activate Missed Todo Summary
As of the result its moved to your account personal preference, you need to navigate to My Account from top account menu and go to Preferences, You will see new select drop-down with label Missed Todo Summary.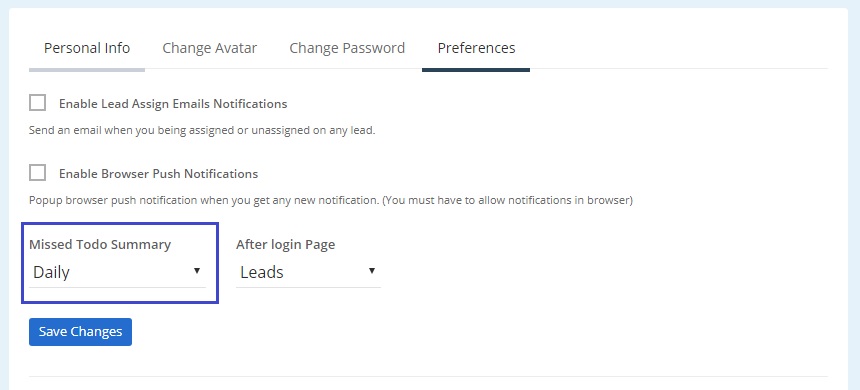 Follow up the above screenshot to activate this feature. You can either set the summary email frequency to Daily, Weekly, Monthly or even can disable it.