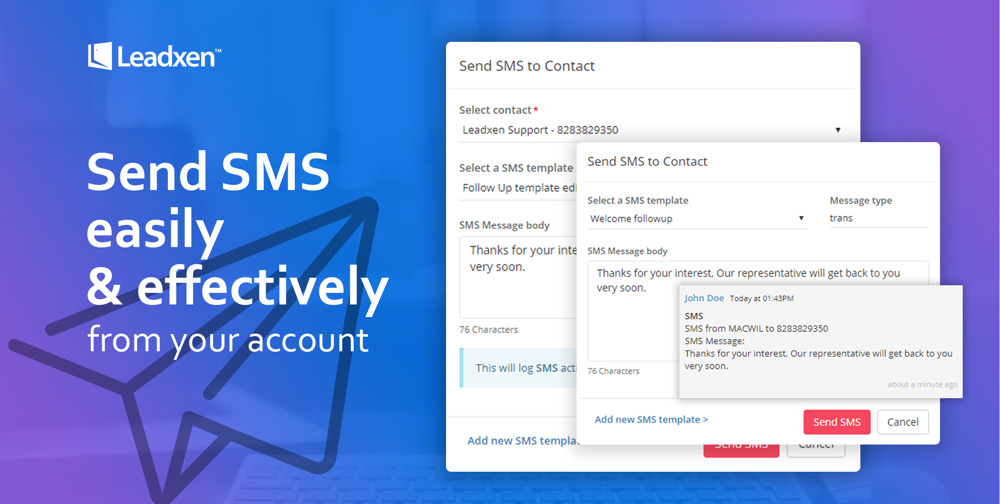 We are moving ahead with your marketing plans and thus SMS marketing isn't any exception in our todo list. Its an essential and classical way to influence your sales conversions. This was the feature which was pending from very long and being asked from our clients and here we are introducing this to you.
We currently have provided the SMS HTTP API integration from extensions. Extensions are now new feature which will be further expanded in future with third party libraries and applications. We are also in route to give you extensions for Twilio and other popular marketing third party integrations. Soon we are also planning to integrate the calling feature which is already in our roadmap.
This feature is available in Pro and higher plans and not available in Basic plan.
Before start sending SMS you need to do certain steps to configure your SMS gateway with Leadxen account. We have created help articles below so it will be easy for you to setup your extension and enable this feature.
Track your SMS from Actions
You can configure SMS HTTP API extension to link the action which can be created from Actions. We suggest you to create a separate actions for eg. SMS Sent or SMS which will be logged while any SMS is sent from lead.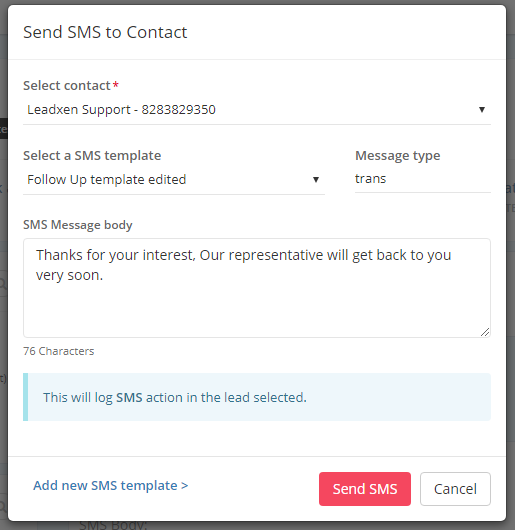 The above is linked with SMS action created in account which can be changed to another action from settings anytime. The action will have the information regarding the SMS text and with recipient details in remarks for actions.