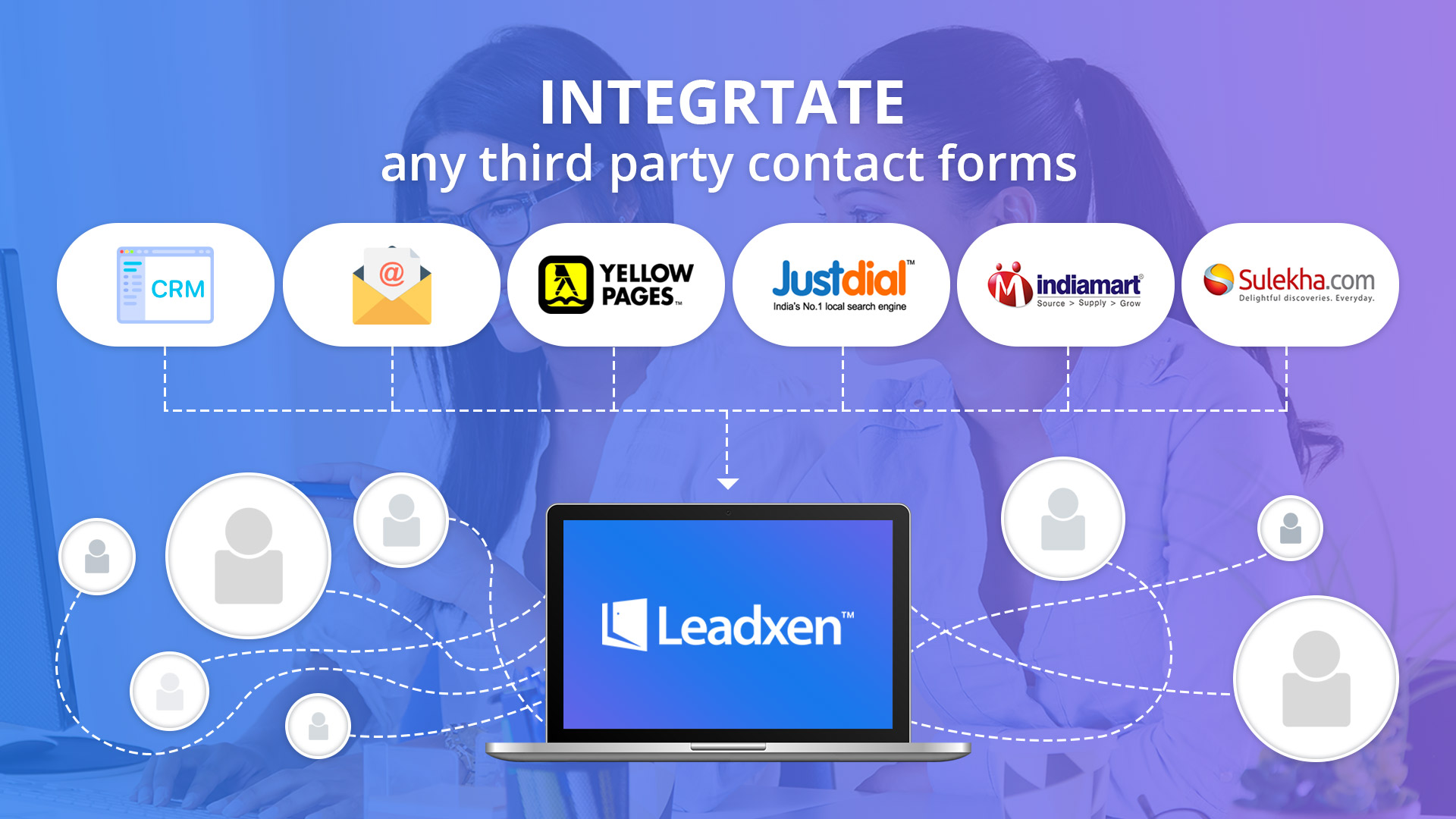 Now integrating your website query form or any third party contact form or app with Leadxen has just made easy with Captures. Most demanded feature by our customers has made live for all plans.
What is Capture?
Capture grabs query from your website and automatically convert that into lead with associated values that have setup in settings. It is fully automated so that you don't have manually create the lead. It also syncs the email sent into Emails for your future reference and complete details on same lead. We've made it very simple yet effective keeping in mind of hassle FREE integration to your favorite third party apps and websites.
How to setup Capture?
Well! that's super easy just like other settings, Go to your system settings and Captures tab. Click on green Add New button and fill the form to setup capture. See the screenshot below: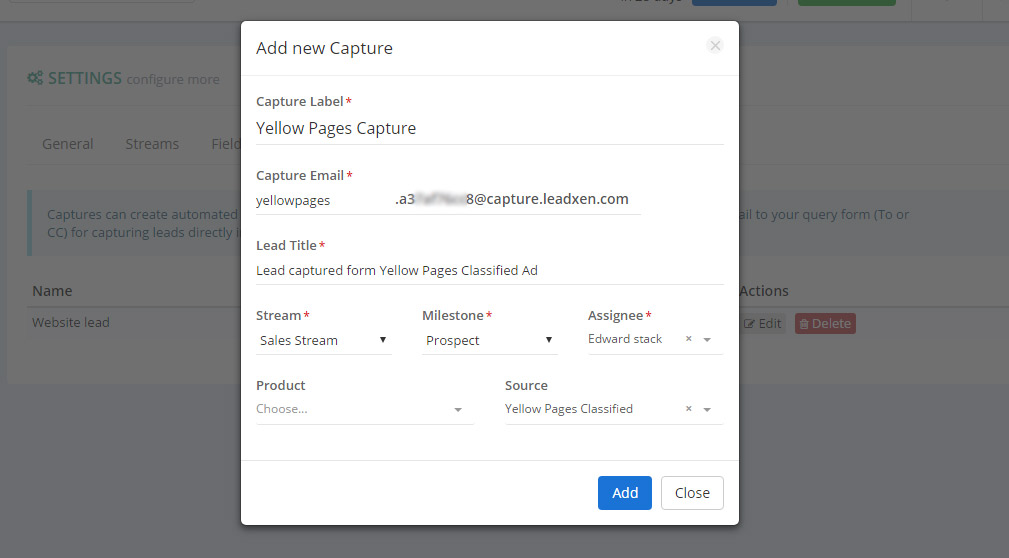 Steps to setup:
Simply enter the capture title which will help you recognize the capture in settings as well as in notifications.
Enter the unique capture email prefix e.g. website or justdial
Enter the default lead title which will be given on lead upon each request.
Select Stream, Milestone and Assignee to where and to whom the lead should be automatically assigned. User will be notified via email.
You also have an option to select Product or Source to filter out more.
Click Add button to save.
Now copy the capture email address and put that in to your desired query form To or CC or BCC.
You can also created leads automatically via directly sending email to the capture email address. This way you can setup the capture without having any knowledge of coding or programming skills. That's how simple it is!
We are also working further on captures to improve and would need your feedbacks and suggestions further more.
Let us know your feedback in comments below or write us back in Submit Feedback section.