Important: New Subscription Plans Coming on Way!
By Anupal.S on July 25th, 2017 | News & Announcements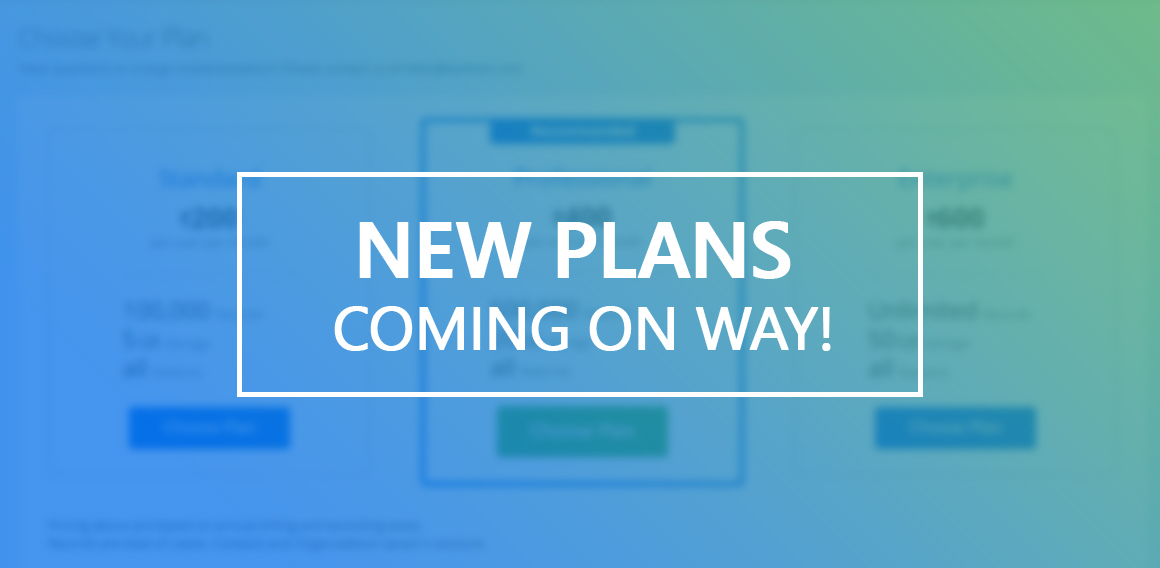 It is an important announcements to spread that we're changing our plans and subscription criteria. As you are growing we're also growing and thanks for all your support and interest for showing into Leadxen.
The changes made in previous plans will not affect our old customers who are already in active subscription though they will be automatically upgraded to new plans after their end date and forced to switch to new plans subscription. We will be having three plans this time too but with different limitations at each plan. We really sure about that you will like it!
Big News!
The big news is we are making our subscription pricing on per user (seat) basis available at each plan. So there will be no limitation for users per plan and also can upgrade and downgrade no. of seats and also switch to any plan. We've also changes our subscription gateways to make your transaction more smooth.
Auto Recurring Supported
Now you don't have to manually do the payment via invoice or online transaction, all you need to do is just configure your credit card for first time transaction and we will auto collect the subscription renewal amount from your card prior to informing and with your all consents. You will be able to delete or update your card info anytime and also we will keep you posted about the activities going on your subscriptions in your account Subscription panel.
Onetime Online or Offline Recurring Supported
Upon several request we have also enabled and made support for one time invoice payment method and as well online facility to pay invoice directly without saving your card details. Which is bit hassle for customers as each time they have to do the transaction on each renewal. But as you wish you can opt for any of the mode for recurring. You will be also able to convert your onetime recurring mode to auto recurring mode if you decide to save your credit for future transaction.
We've ensure all the securities measures and tied up with major subscription management company which will make out this possible to auto charge on recurring basis in India which will be 100% secure and authentic.
New Subscription Panel
Definitely a new panel for account owners to upgrade or downgrade quickly. We have also introduced Subscription Activities for all the activities going on with the subscription.
As soon as we change our plan we will also change our terms and conditions and subscription management. For previous customers the old invoices might be not available for next 30 to 60 days during this process. Your account will be automatically converted to new subscription for very next transaction.
When?
We've planned to deploy the changes to server on first week of this August. You will see an notification about it prior before updating on your panel too.