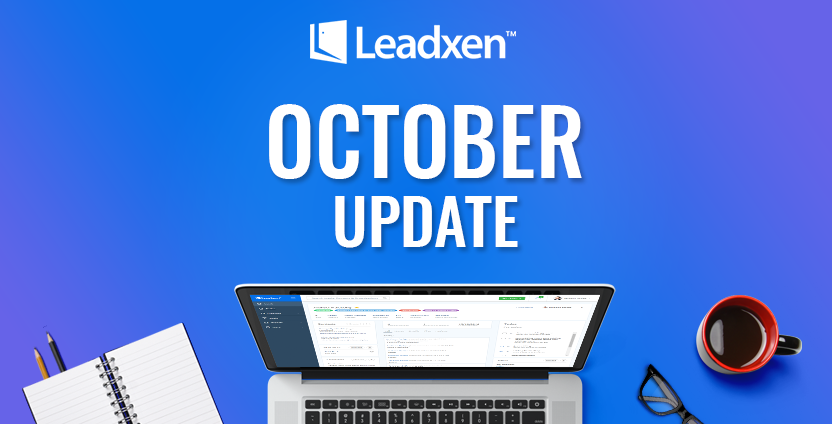 Yes you heard it right again! within 5 months we coming with new updates and features for Leadxen and rolling out on all plans. Recently we've discontinued our "Free" plan which turn out to be disappointment for some of our followers but we're ensuring the best should come out for our customers at no extra cost other than plan. Moreover we're emphasizing  on our long road map with full of features and useful things coming your way next.
I want to thanks to our users for making Leadxen what it is and emerging its roots in to your daily professional needs. We receive emails and feedback from users to enhance the productivity with suggestions, update request, bugs reports and though a simple Hello as well. Trust me these all goes to our discussion panel and we profoundly do our research on basis of references from different sources.
Let quickly talk about the new features and updates coming your way for that you must be aware of!
New Features
1. Insight Reports
You asked and we listened! Admin user will now get a full Insight Reports on Leadxen. These reports will now show beautiful graphical representation – Bar charts of data based upon the criteria applied. Also we enabling filters to make if more convenient for user to get in one click. User will get a table view for a quick understanding and export the table further.
Sneak Peek: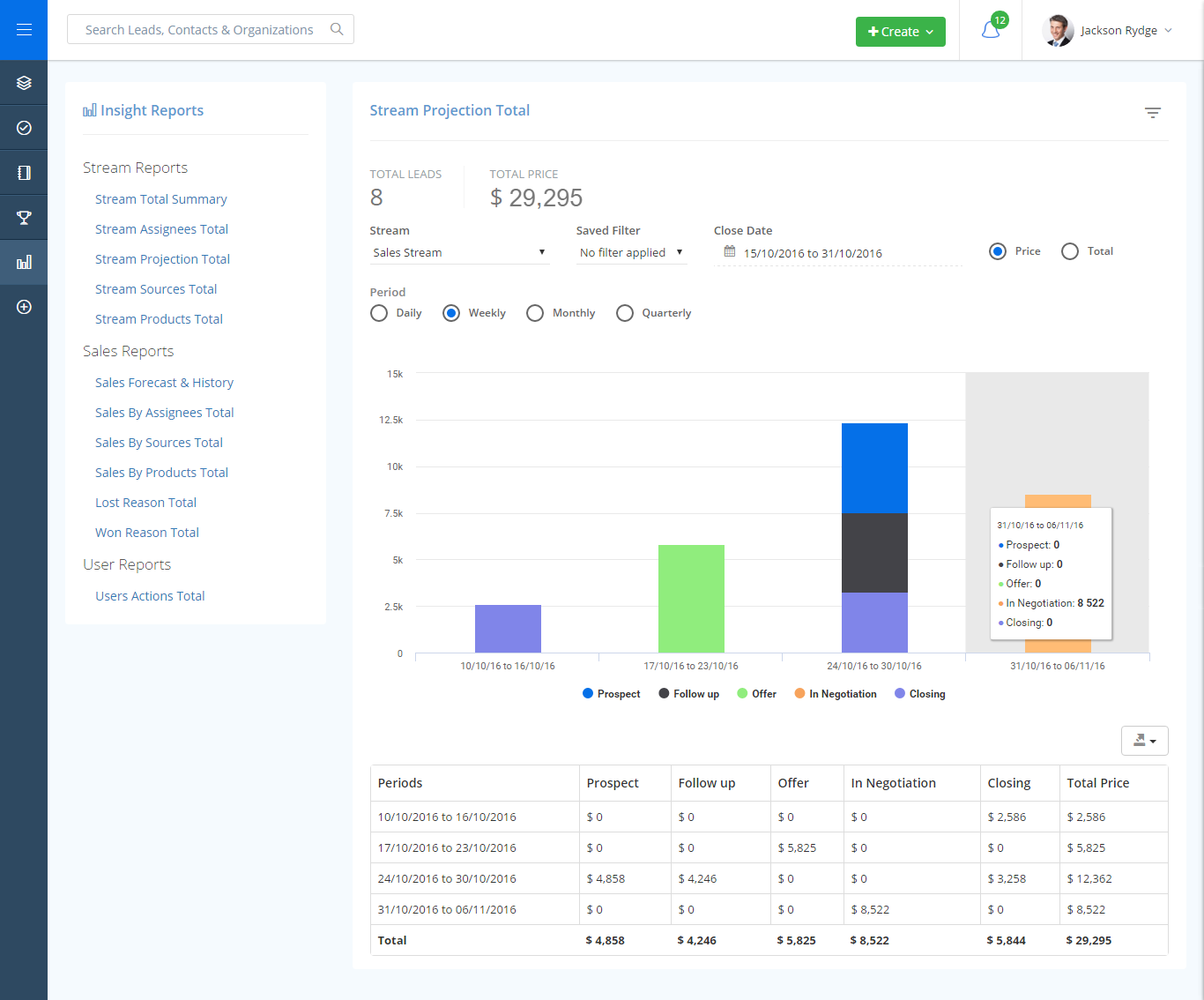 Some points to note: You need to reorganized your leads on close date because mostly the insight reports are fundamentally on lead close date.
Also, as an admin in the account, owner can give full access to any user from custom roles.
2. Lead Actions
Introducing lead actions which resembles to something significant user has done on lead which should be counted.
For example: Tracking how many phone calls,  a user has completed on particular lead or in day or in any logged date range irrespective of lead currently assigned. It has also being used in one of the Insight Report which will give the actions count measure of all the users.
Some point to note: Admin needs to create action types in System Settings under Actions. Two actions Phone Call and Meetings are system defined therefore; you can't edit/delete those only.
Updates and Improvements
3. New Lead UI
All new lead user interface for better new experience of looking at your lead. We have organized every significant parts of lead to show at glance and reduced no of clicks for user to going though.
Sneak Peek: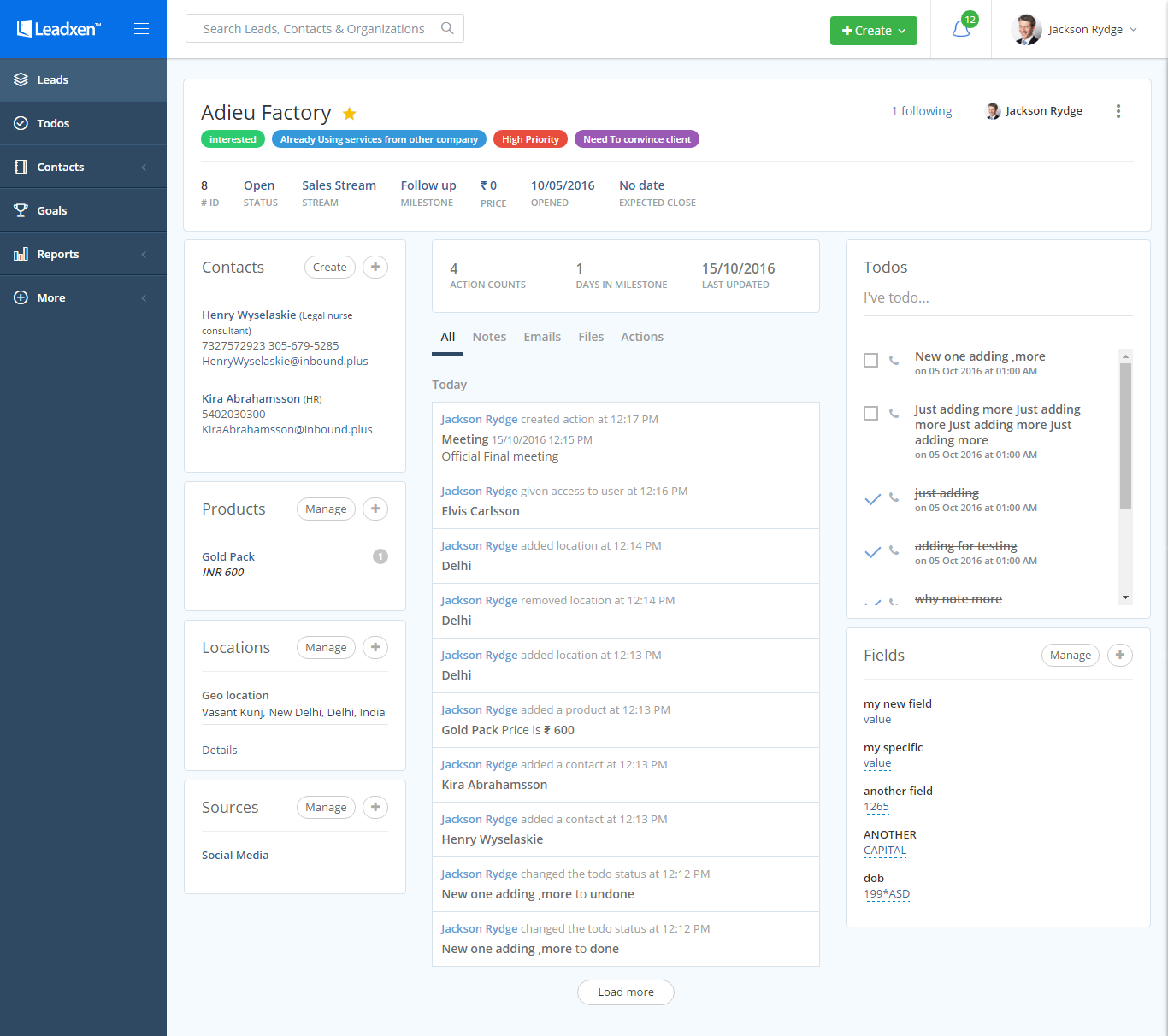 This update we want to do from very long and our designer came with this overwhelming UI. Hope you will like this we excited to see your feedback!
4. Faster Startup Speed
Everyone in your company is no longer loaded up front which has improved the startup speed.
5. Bugs fixed
Don't worry we fixed those errors reported as well as popped out. For details you can check out Recent Updates.
OK, So When?
Soon going to deploy on live servers in this October month only and you will get pop up when we'll roll out these updates.
As you can see, we love your feedback and use it to improve our products! Please leave a comment below if you have any feedback for us. Thanks for reading, and look out for the next Leadxen update!