Merge duplicate leads, contacts and organizations on single click
By Macwill on September 13th, 2017 | Product Feature & Updates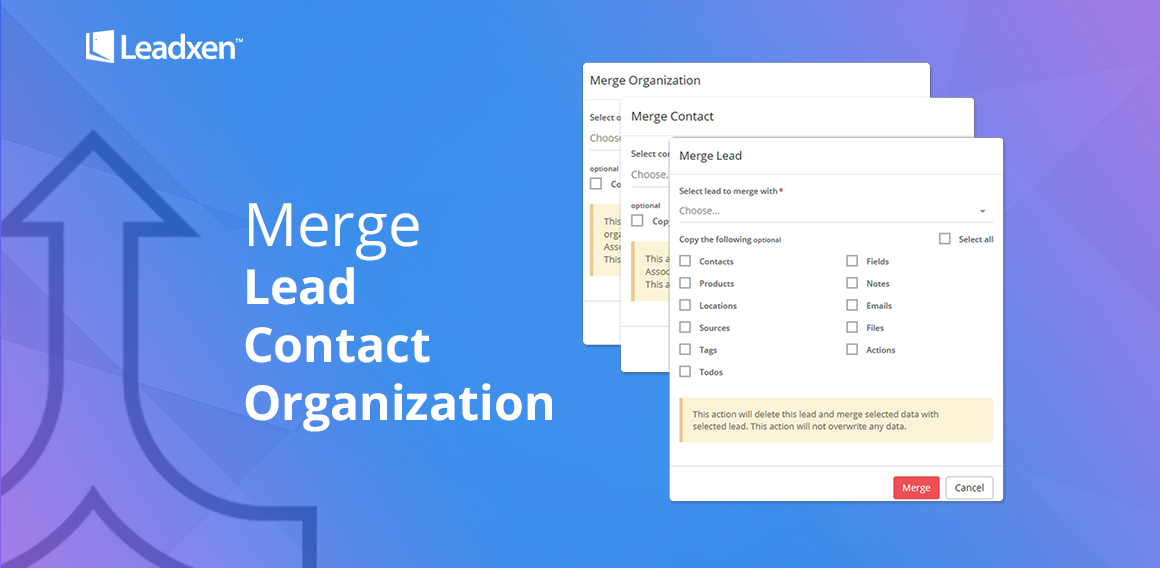 Tired of getting duplicate leads or contacts of clients? You're in luck!
You can now use merge lead or contact or organization with another on single click. Yet another feature for our happy customer after getting in feedback. This probably the essential feature in Leadxen which ensures and give facility to combine two different leads or contacts or organization saved in to one with also giving option to select what to copy and what not to.
How to do that?
To merge simply open the duplicate lead and click on More menu with three dots and click on Merge Lead which will open the form shown in screenshot below.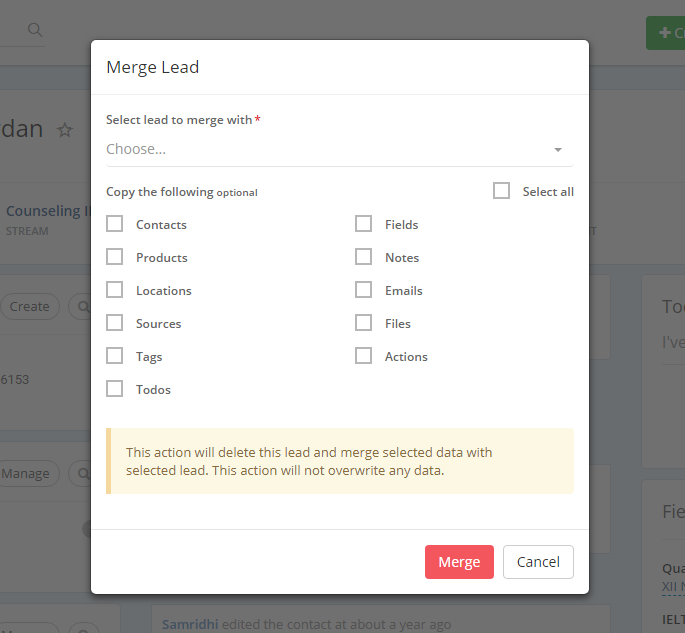 Search and select the lead with which you want to merge the opened lead. Choose the options of which you want to copy the data for example a source or contacts or emails. You got all the options.  One you click on Merge button it will automatically copy the selected data and merge the current lead with the selected lead in just few seconds. It also delete the current lead opened and update the activity as well.
Similarly to merge a contact with another you need to open the contact and click on More menu and click on Merge Contact on which you need to give contact with which you want to merge. Same is the case with organization.
Let us know in feedback or comments and keep visiting the Roadmap for upcoming features and updates.
Happy selling!