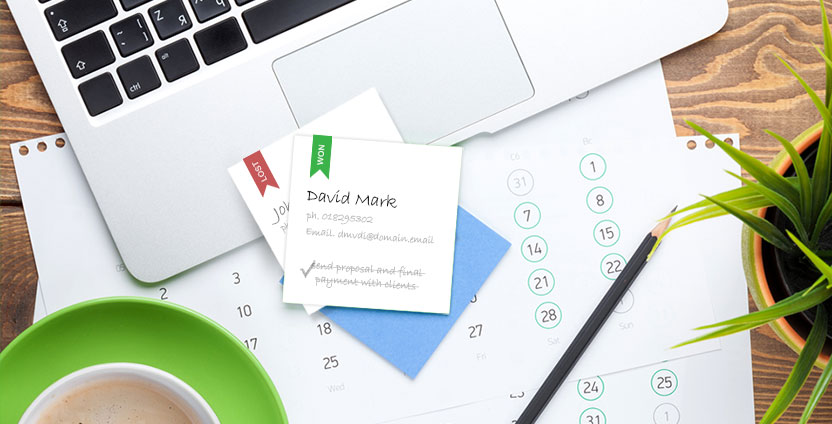 Yes you heard it right. Its time to say goodbye to "Archive Leads" in your account which was a significance for showing all the leads you marked in Won or Lost. For archiving leads you understood to put the lead in final status either Won or Lost and forgotten about it because you can't do anything about it until you restore. However what we've planned is something more useful for you now.
We had received so many suggestions and feature request from our clients about Archive Leads that "We can't do anything about these except just watching and reading until we restore it" – Nitika Saini, Manager, Raffles Educity. Here is the problem we thought too. The use case arise that if someone has to work on any Lead after winning or loosing then it surely had needed to restore which won't be marked Won/Lost on previous date and thus will mess up your previous reports as well.
What's new?
New for you will be forgetting about archiving lead for marking Won or Lost.
Status is all about
No more archive but just a "Status" for Lead. We have differentiated the current status of lead into three.  How about these:
What you will do is only change lead status to either one of above and filter leads on basis of it. Obviously at a time you can put only one status for lead.
Keep on following
Yeah! that sounds interesting. isn't it? Once you've changed the status to either Won or Lost for lead that is not where it ends, now you'll able to do all your activities as you were doing before. So no more restoring, just do what you want to like adding, editing or deleting something you wish to. Keep on following your clients who need you after or vice-versa.
No "Archive Leads" page
Want to see your Won or Lost leads and want to apply quick filters? Those marked leads are no more now in Archive Leads page, you will be able to see all those leads based on status in your Pipeline or Table view of Leads page only and removed the Archive Leads page. That will not bother you we're sure. All your leads are there for you on your dashboard. By default you will only see Open leads in your dashboard. Extend the view in table view for more info of leads like reason.
We hope these changes we are doing is all for your productivity and extending and enhancing the way you work. If you want to to suggest us more? Just write to [email protected] we will sure listen you or you can contact us.
Follow us on social media to stay up-to-date on the latest news:
Facebook: http://www.facebook.com/leadxen
Twitter: http://www.twitter.com/leadxen
More Subscribe by RSS