Check out these fresh new updates to Leadxen – June 2018
By Anupal.S on June 25th, 2018 | News & Announcements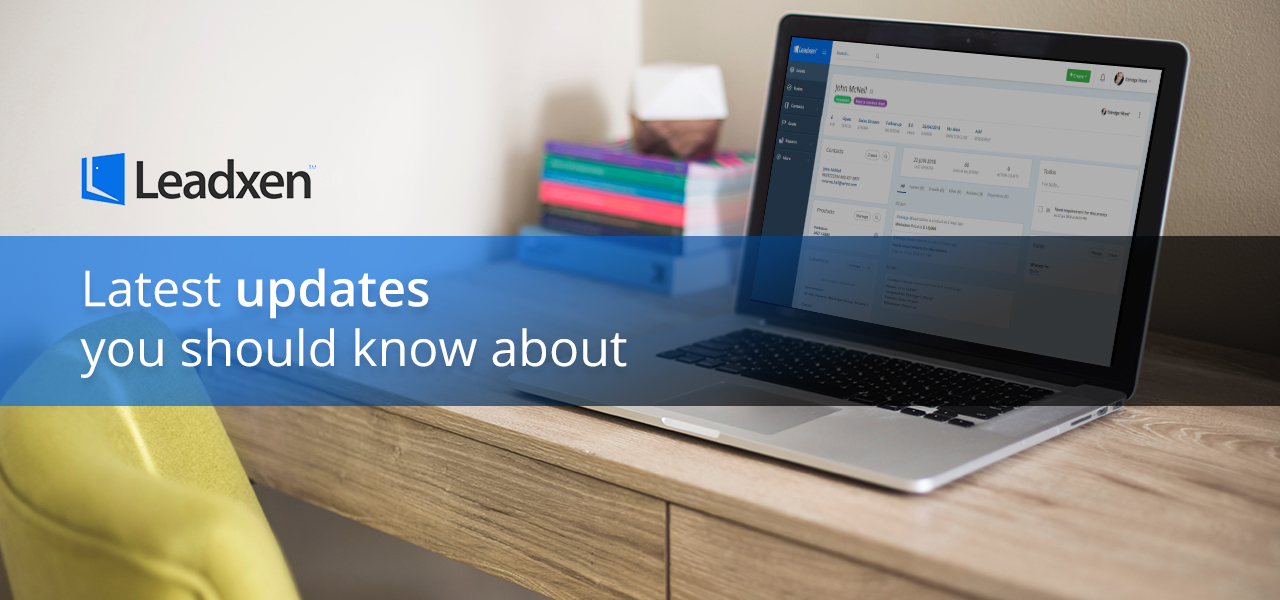 A roundup of small but awesome changes and improvements we've made to Leadxen over the last few weeks.
We're dedicated to listen our customer feedback and suggestions  and making small but mighty improvements to features that make Leadxen even better than before! Here's the rundown on the latest updates that will help boost your team productivity.
Visualize Overdue Leads
Now its even more easier for you to glance or review all your missed or overdue leads, not only in pipeline view but in table view as well. The overdue leads are considered from the last todo date which is pending. You will be able to recognize those leads in pipeline view with little red exclamation symbol which on mouse over will let you now the days that lead has overdue.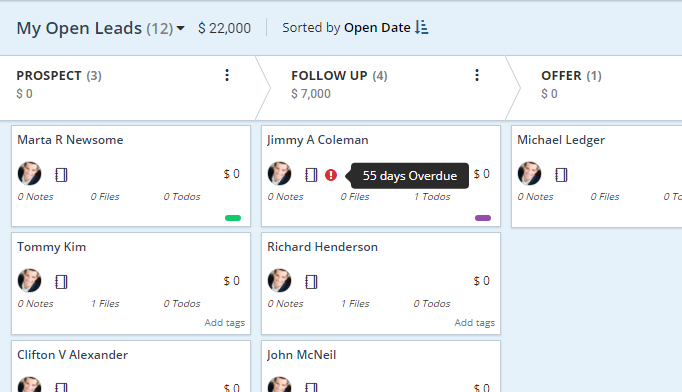 If you want to view due date in table then simply turn on the column "Due On" from switches and this will display you the date when that particular lead needs your attention. If the lead got overdue then that will turn red so you focus more on those leads.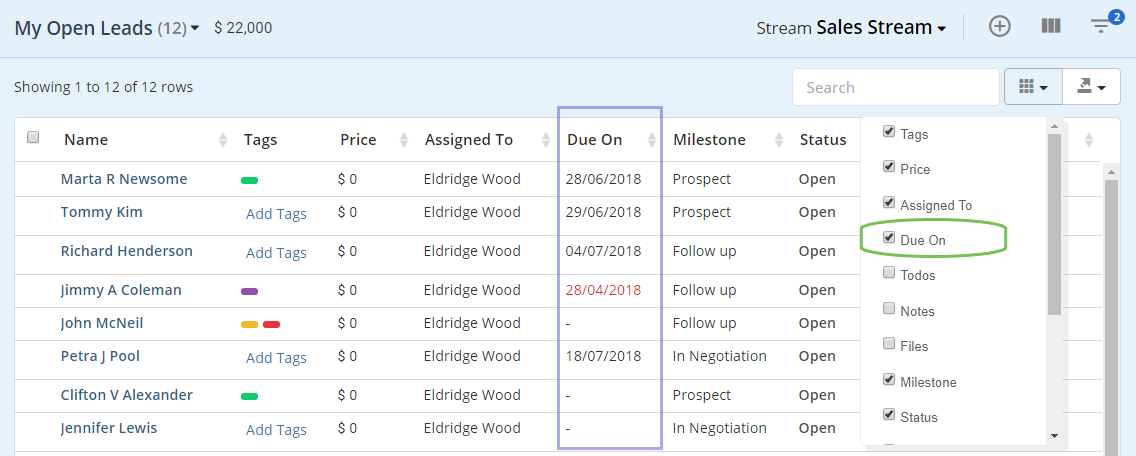 Now you don't have to look into Todos all the time for due dates.
Leads in Popup View
You can now view lead in popup view instead opening in full page separate. This view is available currently in Todos and Leads table view. Simply click on lead name link and popup will appear with your full lead. Simply close the popup when you done. This was beautiful suggestion from one of our customer and we really believe this will bring more productivity reducing number of clicks.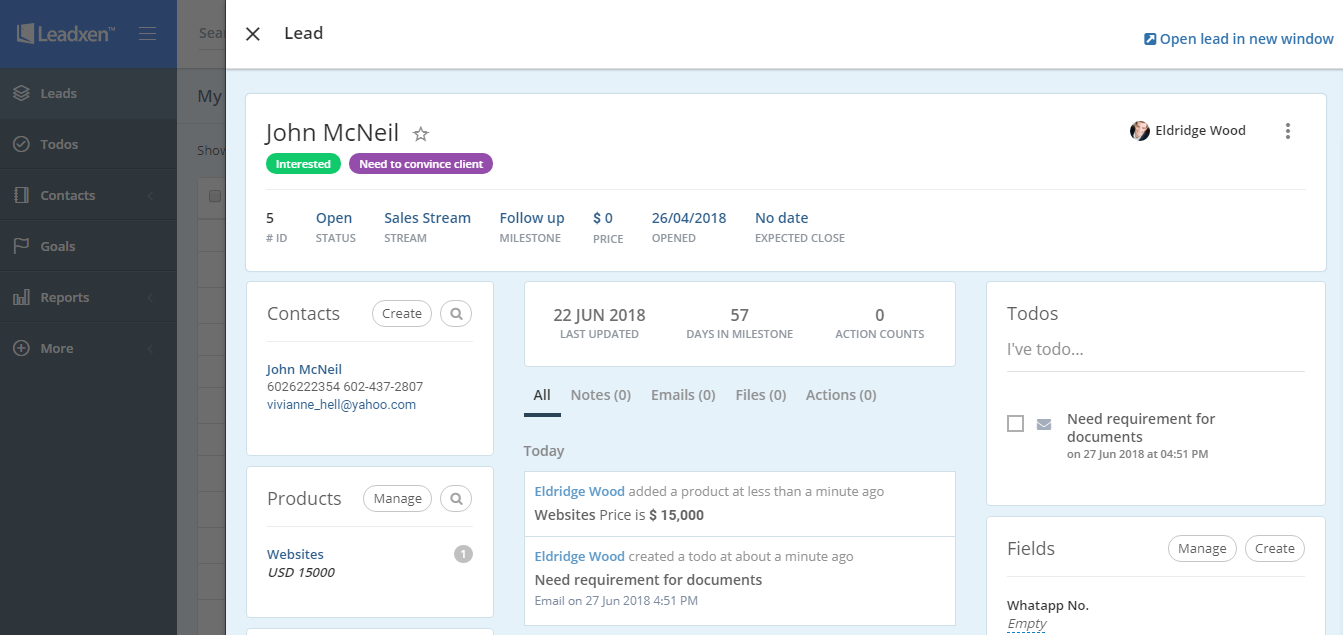 If you want to open the lead in a separate window then you can from the given link at right corner on top.
Immigration Assessment Form Public URL
If you are in immigration business then this update is for you. Leadxen now gives you a public assessment URL in each user profile which you can directly share with anyone to fill up and create lead even without being an registered user or signed in. If you are not aware about how to turn this on then simply go to System Settings and enable this module in General Settings.
To get the public URL go to My Account and you will find under the profile info.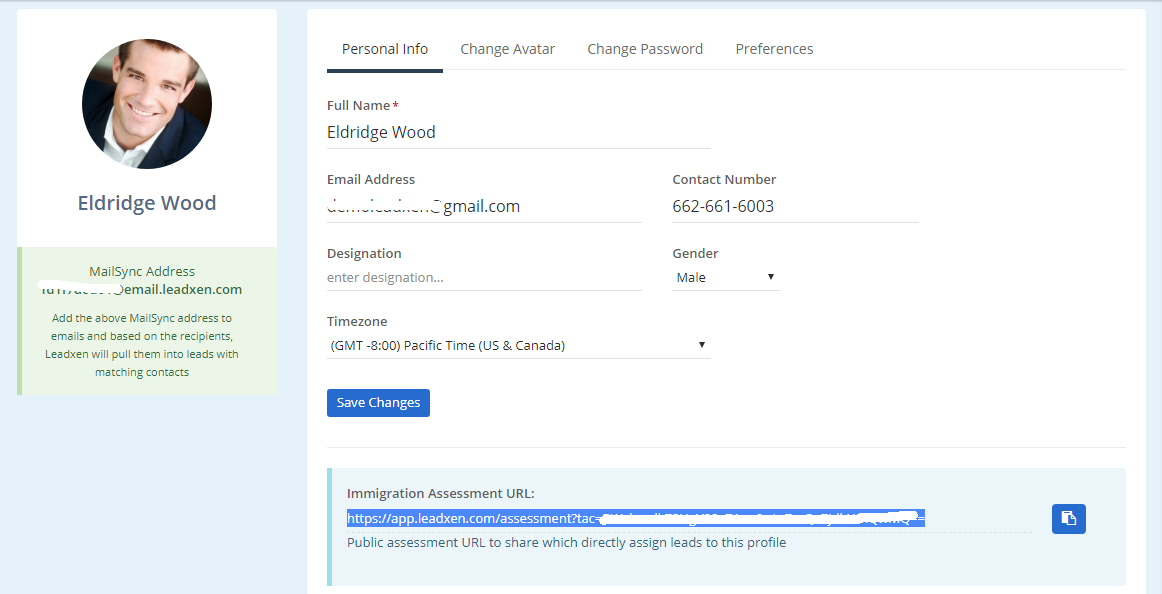 This URL assessment form will create lead directly and assign it to the same user and stream will be set to the default stream set by admin in Streams settings.
Others
Multi-Select Drop-down Custom Field for Lead, Contact and Organization.
More UI improvements for editable custom fields in lead view
Access log of users for login and logout activities
Duplicate lead option
For more updates on what we are updating or fixing in Leadxen please read our Roadmap & Updates page
We love to hear your feedback & suggestions on what we doing and what should we do next. For that you can directly send us right from your account. Go to your right top name menu and click on Submit Feedback click.
And yeah… don't be afraid to send us bugs or errors too. 😉